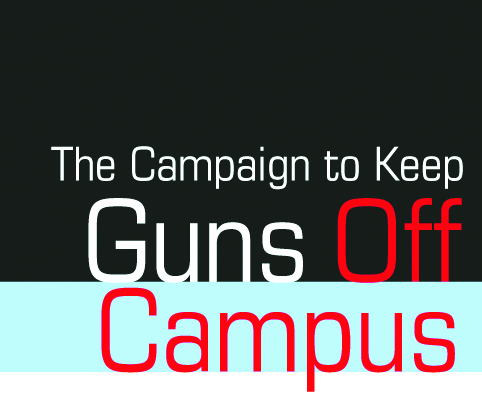 Below is a letter from faculty at Valdosta State University urging Governor Deal to Veto Guns on Campus
Dear Governor Deal:
We have taught within the University System of Georgia for many years, and the thought that we may soon have to allow guns into our classrooms and offices is profoundly distressing. 
Our campus, like all around the state, is abuzz with thousands of students from different backgrounds and with varying levels of maturity. Many are away from home for the first time and they are eager to explore life while working on their degrees.
We regularly welcome hundreds of students from local elementary, middle and high schools who visit our campus planetarium or tour our Biology-Chemistry research center and other sites of interest at Valdosta State University.
Through the years we all have confronted situations where students have experienced an emotional crisis exacerbated by the use of drugs or alcohol, a troubled personal relationship, or the stress of final exams and the resulting fear of losing their HOPE Scholarship.
As educational professionals, we know that a thriving academic environment depends on its ability to freely debate topics which may be considered "hot-button-issues" without having to first consider whether or not one's viewpoint may trigger an unexpected and possibly violent response.
Lastly, what sense does it make to outlaw smoking on our campuses "for the health of our residents, employees and visitors" when we then turn around and allow guns?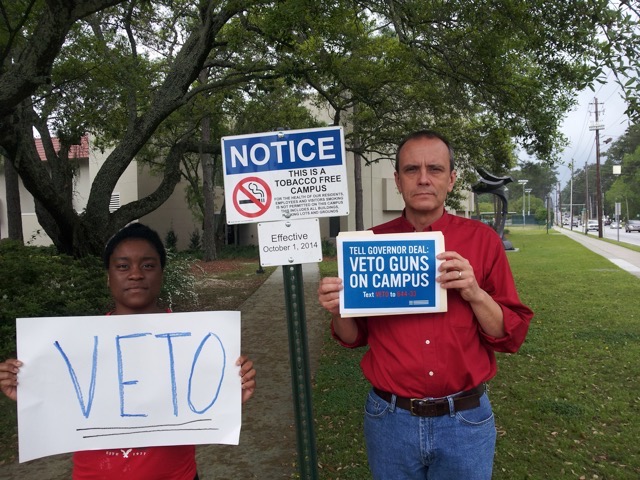 Introducing lethal weaponry into places of learning and maturing will not make us safer, and we stand with a majority of Georgians – especially our students, colleagues and campus police chiefs – and call on Governor Deal to VETO guns on campus.
Respectfully,
Thomas Hochschild, PhD, Sociology, Valdosta State University
Michael G. Noll, PhD, Geosciences, Valdosta State University
Matthew Richard, PhD, Anthropology, Valdosta State University
Aristotelis Santas, PhD, Philosophy, Valdosta State University
Cristobal Serrán-Pagán y Fuentes, PhD, Religious Studies, Valdosta State University